×
Dear Evergreens online customer, if you want your order to be delivered to you would you please be so kind as to phone our friendly online team for the delivery cost as our online website is currently under maintenance and your delivery cost has not been calculated automatically. We apologize for any inconvenience.
PLEASE TAKE NOTE: We only deliver in Pretoria. Please see our shipping policy here.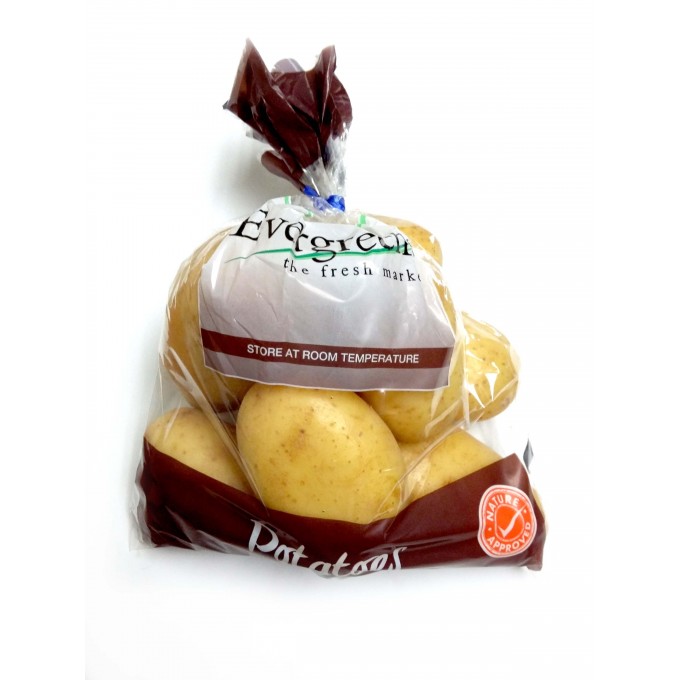  
The potato contains vitamins and minerals, as well as an assortment of phytochemicals, such as carotenoids and natural phenols. Chlorogenic acid constitutes up to 90% of the potato tuber natural phenols. Others found in potatoes are 4-O-caffeoylquinic (crypto-chlorogenic acid), 5-O-caffeoylquinic (neo-chlorogenic acid), 3,4-dicaffeoylquinic and 3,5-dicaffeoylquinic acids.[56] A medium-size 150 g (5.3 oz) potato with the skin provides 27 mg of vitamin C (45% of the Daily Value (DV)), 620 mg of potassium (18% of DV), 0.2 mg vitamin B6 (10% of DV) and trace amounts of thiamin, riboflavin, folate, niacin, magnesium, phosphorus, iron, and zinc. The fiber content of a potato with skin (2 g) is equivalent to that of many whole grain breads, pastas, and cereals.

In terms of nutrition, the potato is best known for its carbohydrate content (approximately 26 grams in a medium potato). The predominant form of this carbohydrate is starch. A small but significant portion of this starch is resistant to digestion by enzymes in the stomach and small intestine, and so reaches the large intestine essentially intact. This resistant starch is considered to have similar physiological effects and health benefits as fiber: It provides bulk, offers protection against colon cancer, improves glucose tolerance and insulin sensitivity, lowers plasma cholesterol and triglyceride concentrations, increases satiety, and possibly even reduces fat storage. The amount of resistant starch in potatoes depends much on preparation methods. Cooking and then cooling potatoes significantly increases resistant starch. For example, cooked potato starch contains about 7% resistant starch, which increases to about 13% upon cooling.